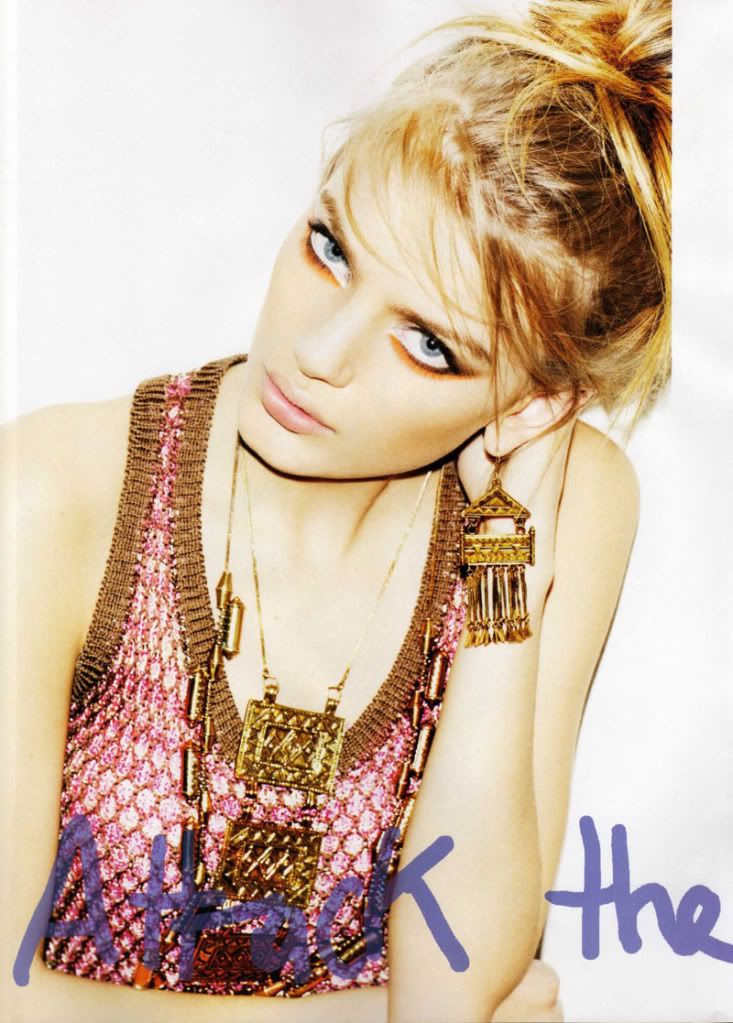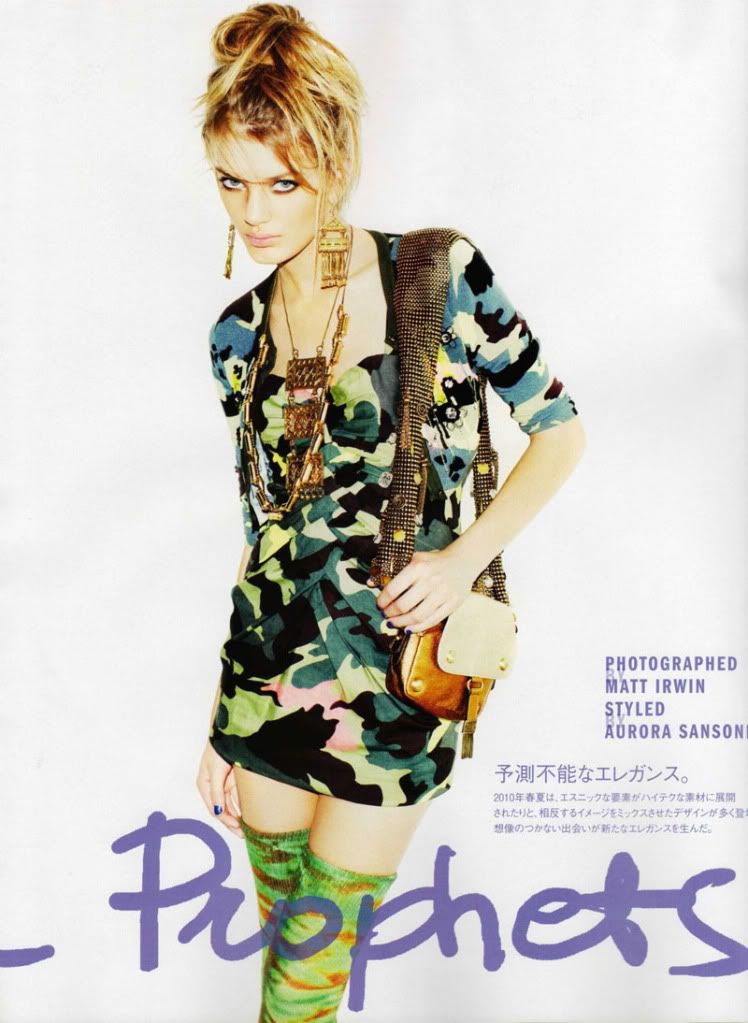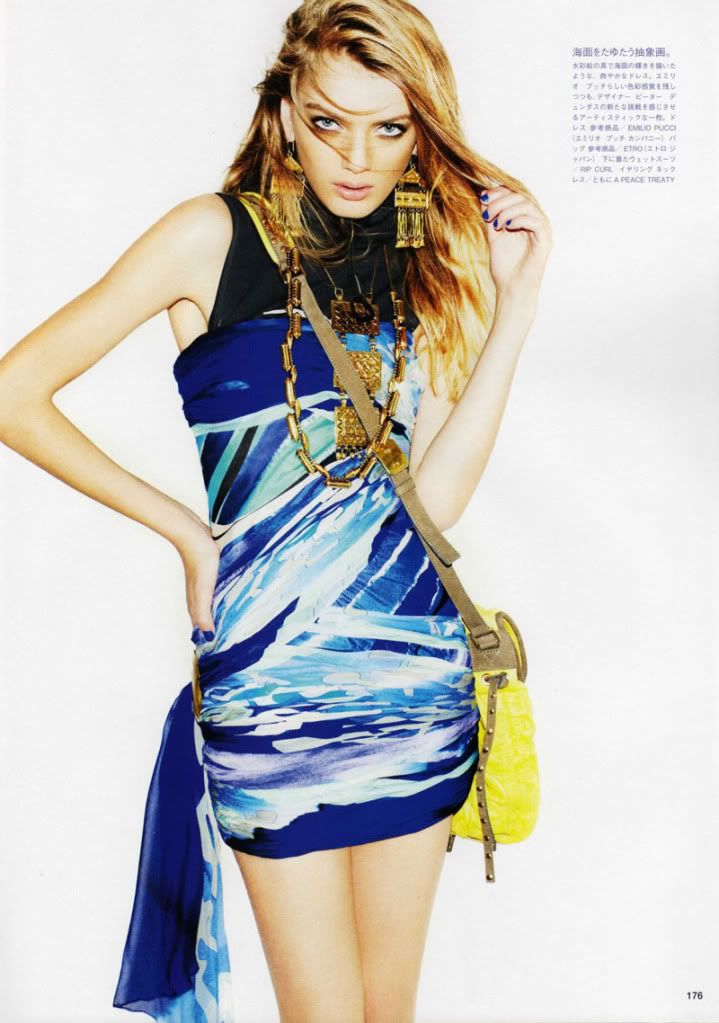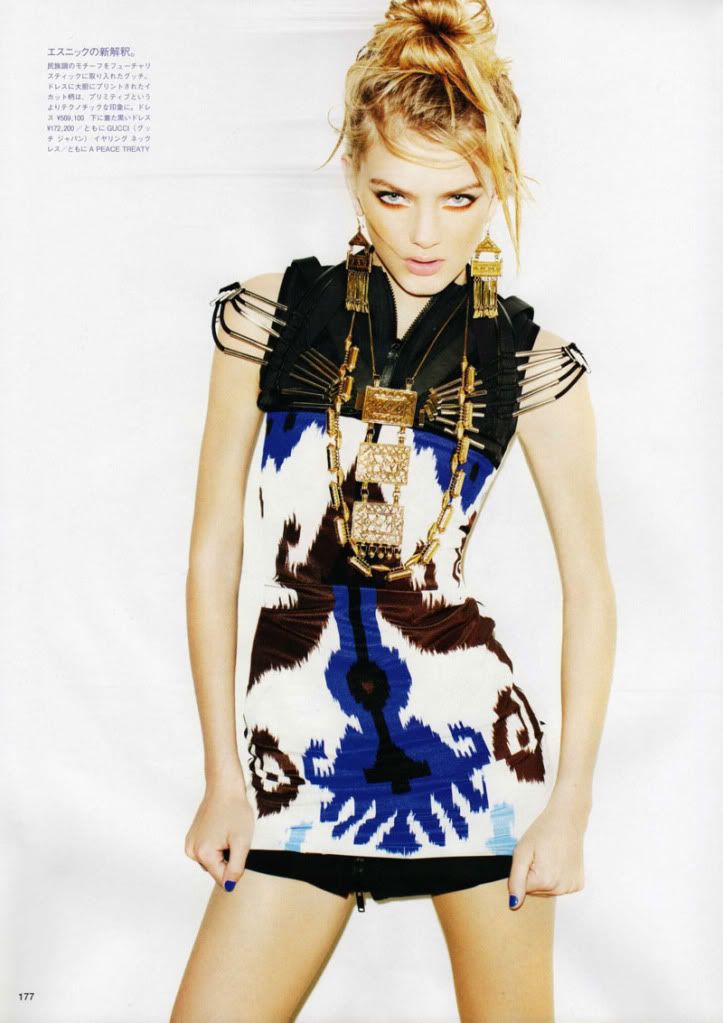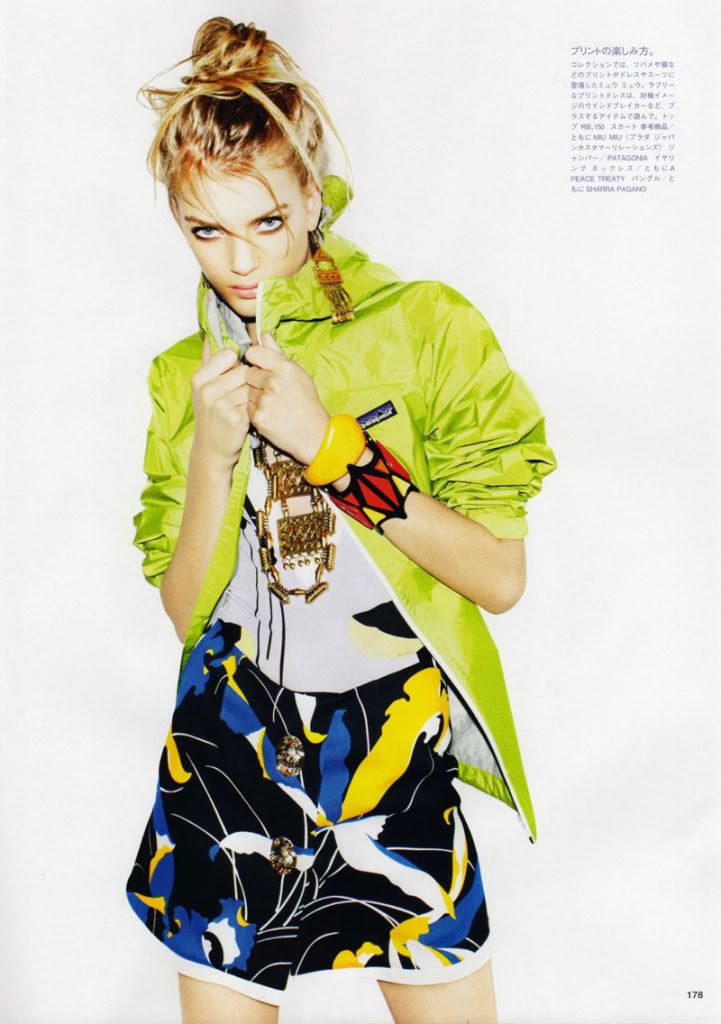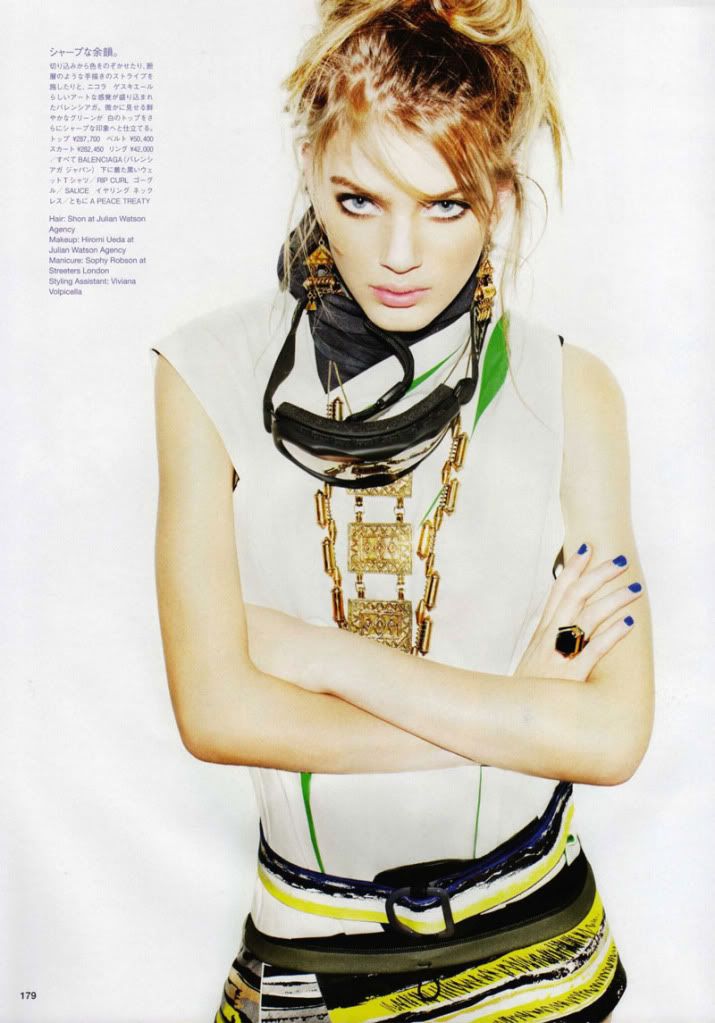 fgr
Beautiful shoot for Vogue Nippon photographed by Matt Irwin and styled by Fashion Editor Aurora Sansone.
The colour palette is perfect, yellows, greens and blues with hints of red and pink and a spash of gold. SICKK!
I have a strange feeling that camo is going to make a come back in 2010.