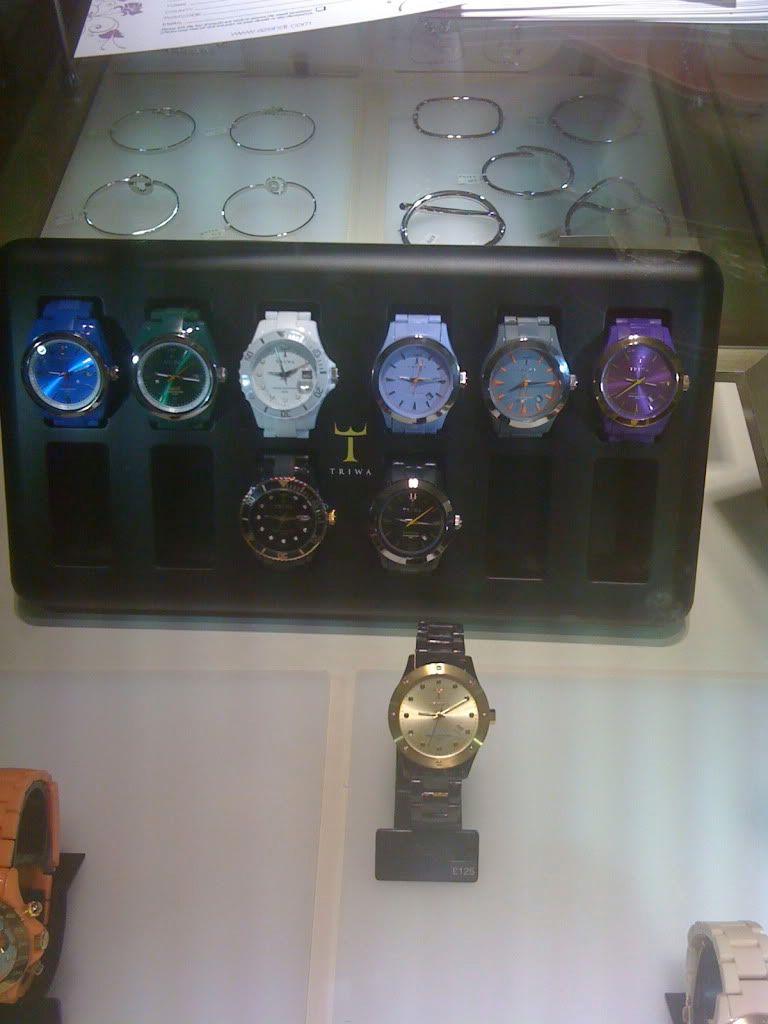 top pictures are mine and the bottom are from the press night. you can see giving abit of a weird grin.
Last thursday me and Jo from
goldrush
popped down to Kings Road, near Sloane Square to see all the jewels at the wonderful new Azendi shop. We met up with
Sarah
and
Lisa
there who are both on our sister course at uni. Such a small world. Lisa took us around the store and showed us some fabulous jewellery. My personal favourites were the shaun leane and stephen webster jewellery and the sick twina watches (more over toy watch). We chatted, drank cocktails, got abit tipsy (drunk), had a nibble on some sushi and had a grand night. Even ronnie wood turned up to see what was going on. The store is beautiful and all jewellery looks spectacular in it. If your ever in london you should definitely venture down to 104 kings road to have a look around. Its an beautiful area.