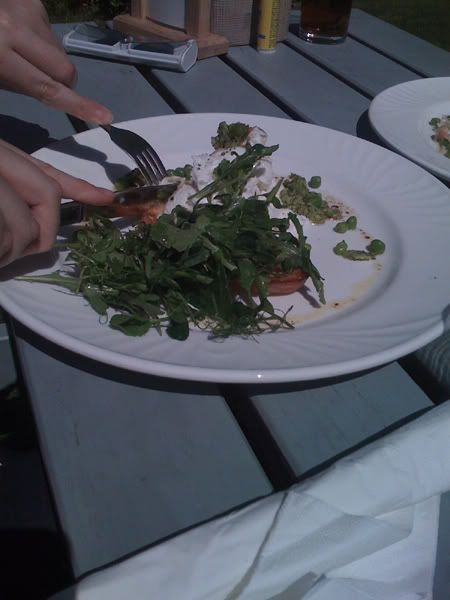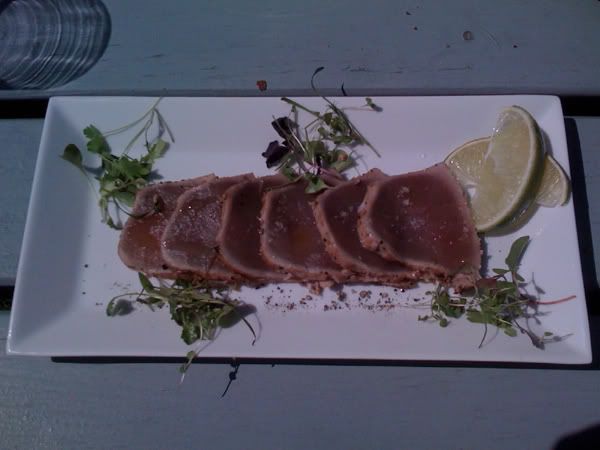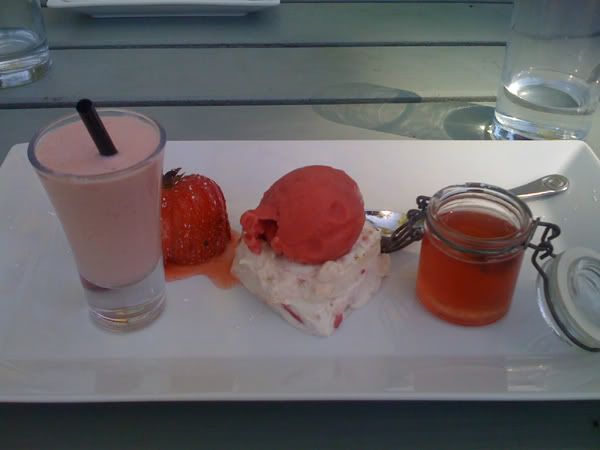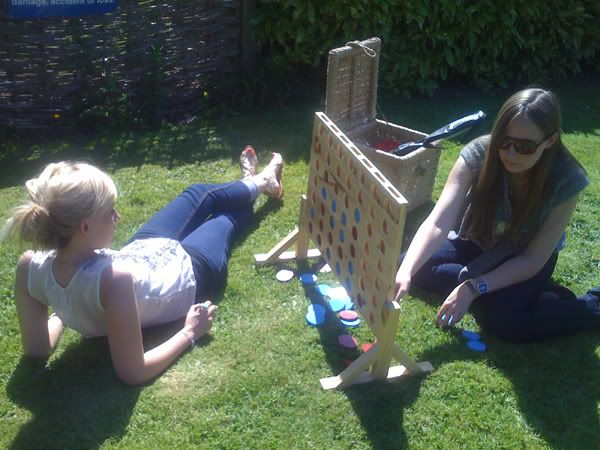 Last sunday me and the fam went for a meal to celebrate my belated 21st and my sister's 18th. The weather was amazing so we couldnt of picked a better day. We went to this really quaint little pub in a really quaint little village near us called madingley. It was such a sweet pub and it has an amazing conservatory and the garden was scattered with little blue tables.
For starters me and my sister shared fresh tune with lime juice and olive oil, which was brilliant and buffalo mozzarella on brushetta with pea puree and some leafs (who knows what they were), which was also lovely. Did'nt get a picture of my meal, but it wasnt all that BUT the desert was the best. We had Fragola, which was made up of a mini strawberry milkshake, sliced strawberry, strawberry sorbet on eton mess (mixture of strawberry,cream and meringue, had to look that up) and a little pot of strawberry jelly. Not only did it look amazing but it tasted awesome.
Haha then had to be topped out with a game of connect 4 with my sis. It was such a great day and totally made up for not being able to celebrate on my birthday.