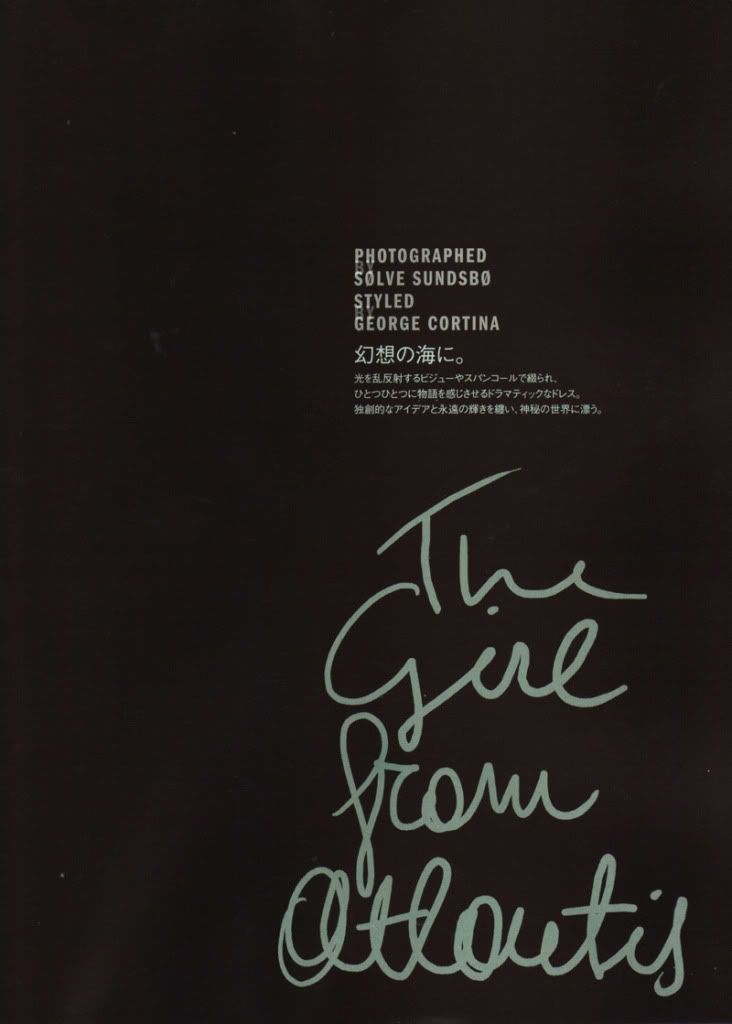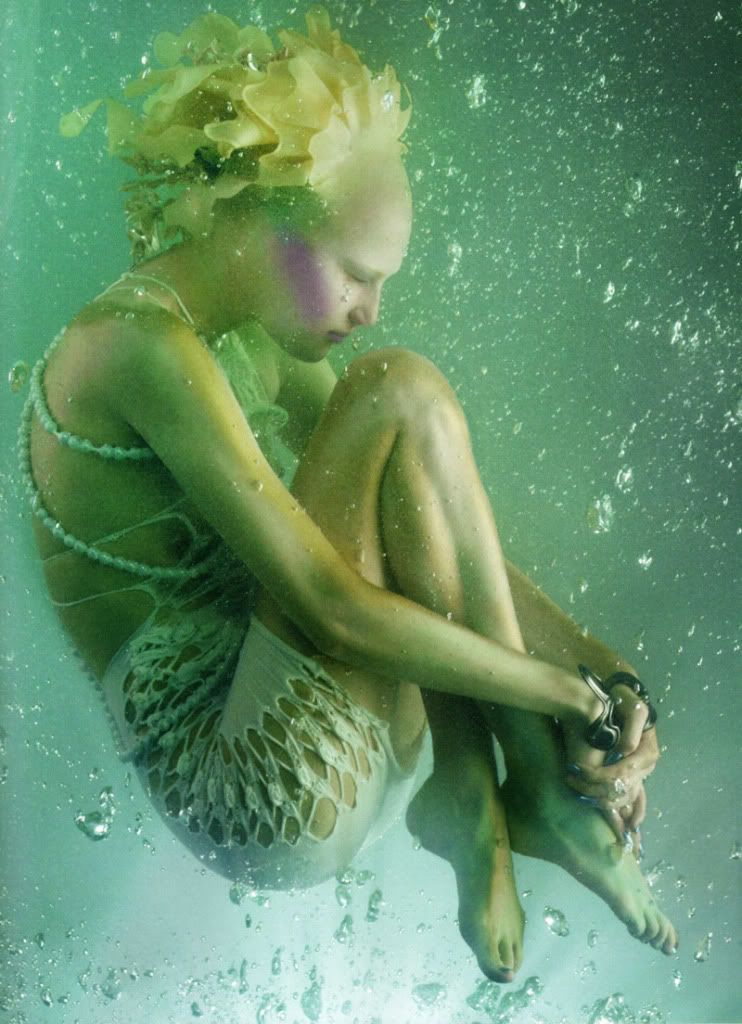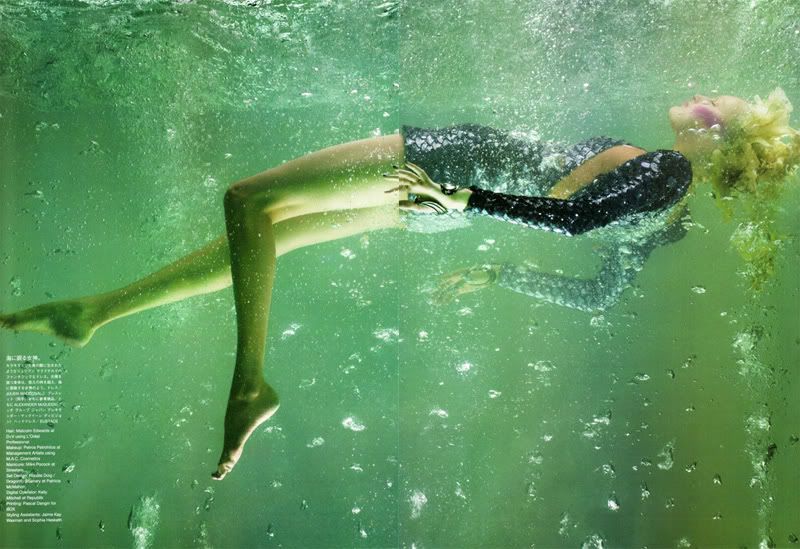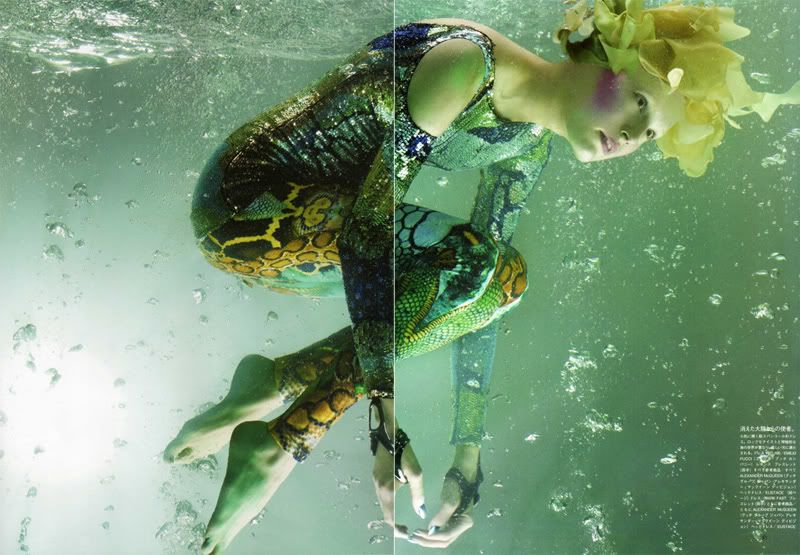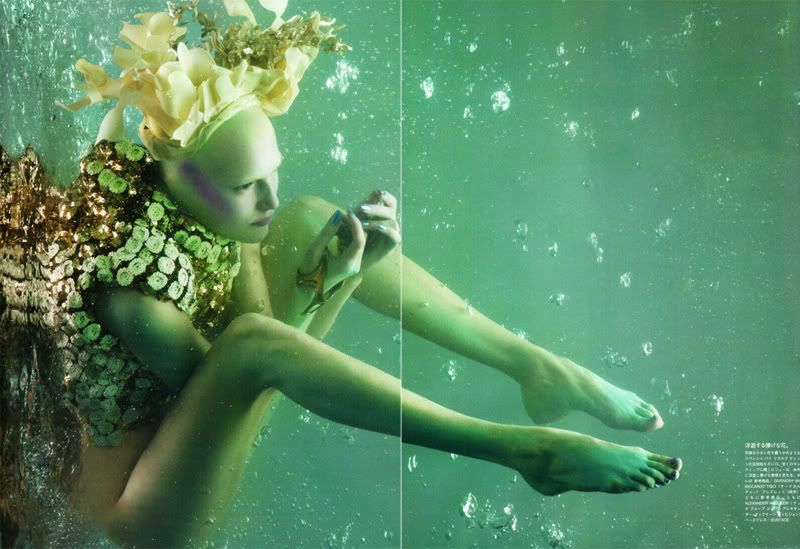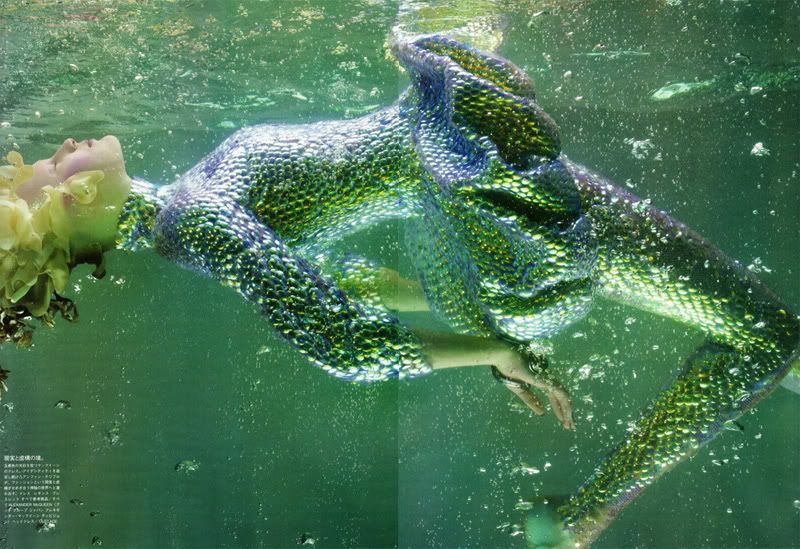 The Girl from Atlantis
We got set a brief over easter to produce work for our "dream" job. I wasn't totally sure what I wanted to do but I called with my tutor about my ideas and he was very interested that I would like to be an Art director. I've been searching for inspiration to some up with a concept of my own and depend some moodboards for them and research stylists and photographys.
I'm loving this shoot for Vogue Nippon by Sølve Sundsbø and beautifully styled by George Cortina. Creature seem to be everywhere at the minute so I might steer clear from this idea for my concept but I still think its very relevant now. Alot of Alexander McQueen seems to be heavy influences by insects and reptiles and other designers like Versace, Miu Miu have too.