For the last two months I've been living in London waiting doing an Internship at the British Fashion Council. My friend kindly let me and my boyfriend stay at her flat for the whole two months. I owe her a million for that otherwise I would even more broke than I am now. London isn't cheap but we managed to do some really cool stuff which was totally free so I thought I should share :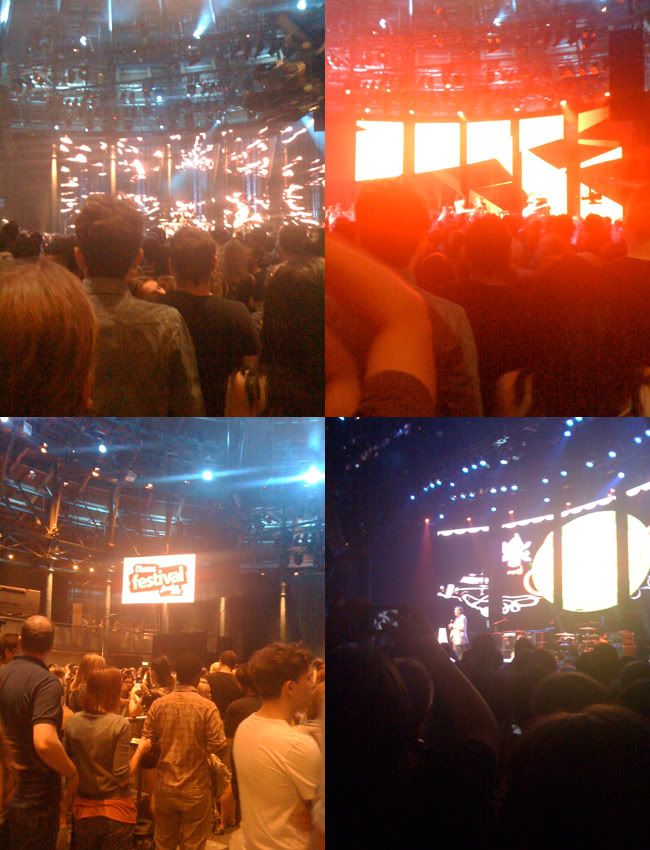 iTunes Festival at The Roundhouse, Chalkfarm.
I was lucky enough to get a sets of tickets to 3 different gig. Me and the bf went to see Two Door Cinema Club and The Foals which was amazing. I did have Paloma Faith tickets but didnt end up going but did see Stephen Fry and Bombay Bycyle Club which was pretty special. Stephen Fry is so knowledgable and mega cool in general. Obviously you cant be guaranteed to get tickets but its so worth applying for them. They have some great band playing. Its a no brainer.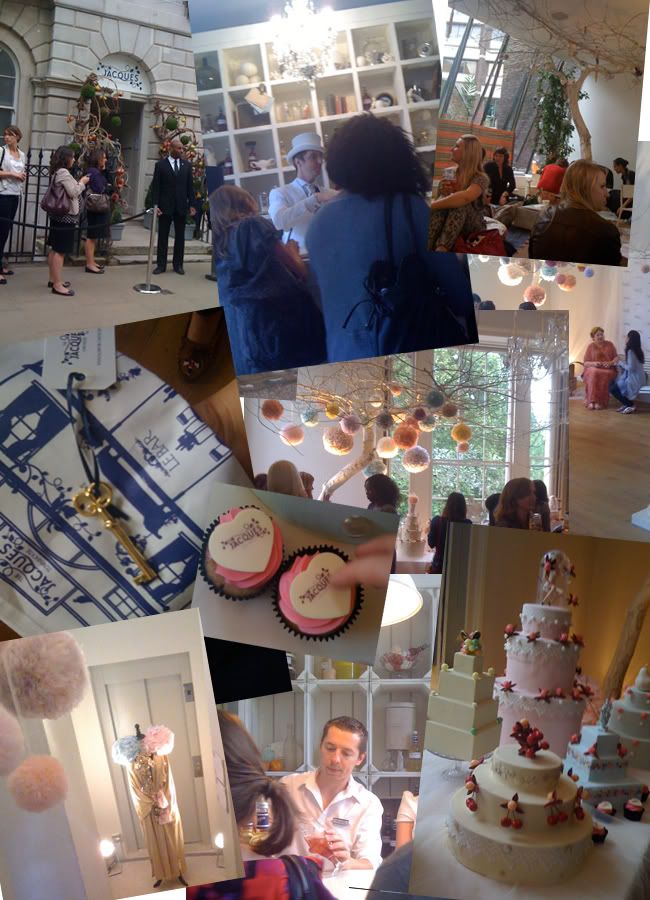 Jacques Townhouse, Fitzroy Street.
This beautiful townhouse was a one off pop up store to promote Jacques Cider. David Carter, owner of 40 winks was creative director of the project. It was a interior was phenomenal and super girly. I took my bf along and he was abit out of place but he enjoyed himself all the same. We were greeted at the door and given a little handkerchief map and gold key to get our free cider. A bellboy took us upstairs to be served some ice cold fruit of the forest ciders. We snacked on cupcakes from the tables of temptation and chilled out in the chill out room. It really was the perfect girly night in like it was advertised and I wish all my girl mates could of come too. You could get your fortune told and play dress up. This pop up shop was only around for two weeks but its always worth seeing if there are any other pop up stores to explore.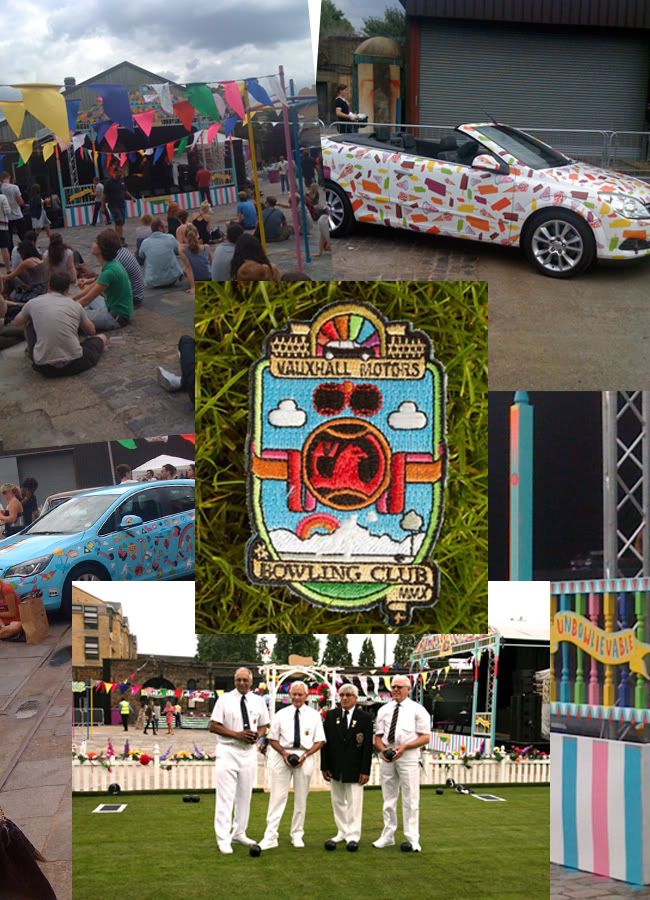 Vauxhall Motor Bowling Club, off Brick Lane.
This was abit of a random event but still pretty cool. We went along as some of my boyfriend's friends helped out at the event while working with design duo
jiggery pokery
. We had free ice creams and actually got to caught how to play bowls from that guy in the blazer there (see pic). The decor of the event was very vibration and has a carnival feel. a great day to spend a sunny saturday after noon.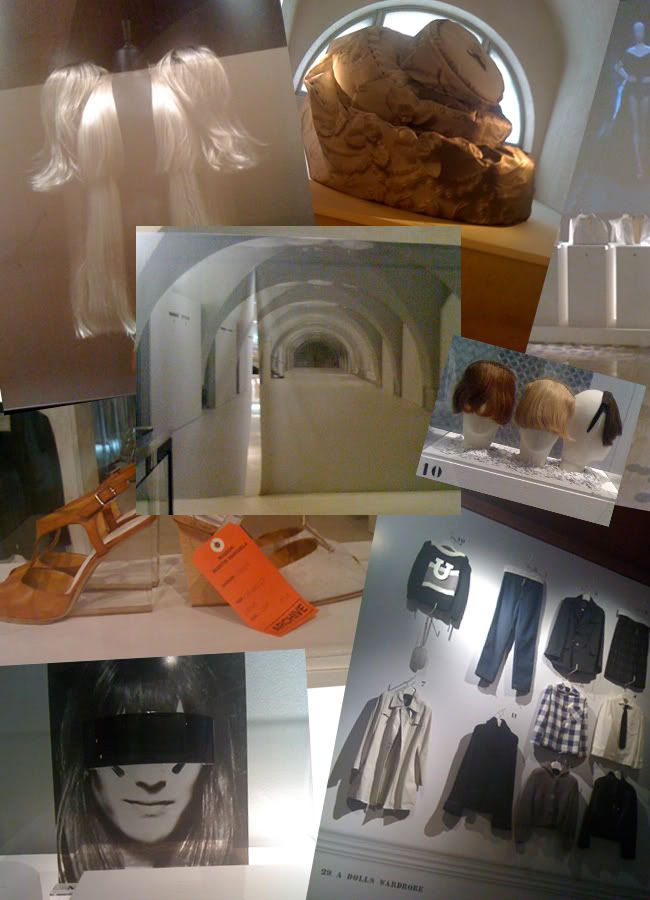 Maison Martin Margiela '20' Exhibition, Somerset House.
The BFC are fortunate enough to have their office's situation in the spectator somerset house and a managed to get free entry to the MMM exhibition they have their at the moment. It celebrates his 20 years in fashion and showcases some of his best works. My personal and all time favourite margiela piece has to be the sci fi all in one sunglasses. They are something else. However all the pieces there are wonderful. If you wanna go, it is 5 quid, but so so worth it.
I also went to see Rhod Gilbert's radio show being recorded. it was hilarious. my boyfriend signed up for loads of "be the audience" thing on bbc and itv website and you get sent ticket. We are going to see never the buzzcock in nov. totally free and a good laugh.
Free is BEST.